This christmas, I spent it… fishing!! Went to a kelong hurrr.
Information  here.
When our usual kelong (which you can read here and here) closed down, mostly because it collapsed, we had to find a new one.. Found one called Chia Soon. It's in Msia waters, but instead of us driving to Malaysia, we just take a boat from Sg.
Steps:
1) Make a booking with the kelong
2) Go to Changi Ferry Terminal (beside changi village hawker centre)
3) Go downstairs (there are 2 paths, to Pengarang and Pulau Ubin). Go to the Pengarang queue
4) Boatman will pick you up. 30-60min boat ride to Msia where you gotta get off and stamp your passport (you can leave your bags / barang barang in the boat)
5) Get back on the boat and take a 15-30min ride to the kelong
TIP: ASK FOR THE FASTBOAT. It has aircon, and is more comfortable. Our trip to the kelong took less than an hour. The trip back was 2x as long, it was super stuffy, and we felt ill from breathing in the petrol fumes.
Okay now that I'm done w it.. here are the highlights of our trip! Our boat was scheduled to leave at 12pm, but you can always arrive early and leave early!
Waiting for the rest to arrive. Ignore the ladies behind.
in the fastboat!
One hour later~ we've arrived! Was quite stunned, I guess I've forgotten how kelongs are like, very backwards. Sat in our 'room' and sulked until Cass told me to snap out of it hur.
This is how the rooms are like:
 (photo from google)
Basically, open concept. They've bedsheets for curtains. You have 5 mattresses (about 2inch thick. super thin tilam!) Pillows provided.. no blankets though.
No electricity from 8am-8pm. May be a lil hot, so bring your fans haha (as in, those you use to fan satay). I don't recall seeing power plugs… Not that you need it anyway. No reception! This kelong is quite small, very cramped! Beds not that comfy too. Cleanliness of beds is left w a big question mark. But no cockroaches/ants…!
Just gotta suck it up, tell yourself that you're only there for 1 or 2 nights. You'll get used to it when all your friends cheer you up. Plus, can shower together, bathroom convos! We brushed our teeth together too, that was kinda cute.
Fishing time…!
More varieties of fish here, but we caught way less. Between the 10 of us we probably caught less than 40… In the other kelongs we'd probably catch 40 each…

Not much space for fishing too, and way too many stilts, so when the current comes in, your weights/lines may get stuck. Sian max.
From here you can see tecks in every photo.. uhh.
Kelong uncle: You look familiar, have you been here before
Tecks: (whose name is teck hwa, or de2 hua2 in chinese) nope.. my first time
Kelong uncle: oh but your face is very familiar
Tecks: some people say I look like liu2 de2 hua2 (andy lau) so maybe that's why?
Yahhh tecks I bet you so look like andy lau. fyi this is how andy lau looks like: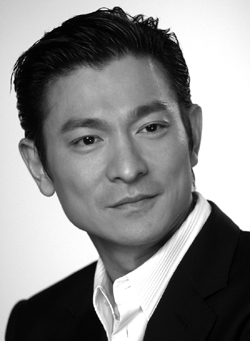 Wtf tell me look alike anot. #lifegoals
It rained quite a bit throughout, but no matter! Just go indoors and play card games lor. Which we did. we brought our own games, mostly because we didn't expect to catch fish. we just went for fun and lols. getting any fish was a bonus.
This kelong doesn't have a snack shop too… so bring your own. big mistake of mine. but then again it helped me to stop snacking… only cos there weren't any snacks -sniff- Also, no lunch on day 1! Only dinner and supper!
Overcast liao! I don't remember doing much, got bored and took a nap hahahah. Woke up for dinner…

Dad tying the hooks in our 'home' haha. I use that word loosely. Right in front of our 'room' are three wooden beams, and then the dining room. Basically people can see you sleeping but srsly nobody rly cares. That's what I like. can do whatever you want. I left my phone in my bag (only took it out for photos) and didn't have to worry about anyone stealing my stuff)
Five mattresses stacked on top of one another, still thinner than my mattress at home haha! The 'flooring' is very old school! those people paste in their homes to pretend it's wooden.. actually it's just some 'wrap' I slept on the floor in the aftn cos it's cooler..
From here you can see our living conditions..
Tecks bought 48 cans of drinks! insane lah. 10 people. Each must drink about 4-5 cans. The uncles gave us some ice.. so we had chilled cans~
Rain liao! but before seeking shelter… cast your lines!
Dinner time! dad was sleeping ahha. At first i thought we only had noodles.. was a bit sad.. but oh man, the dishes just kept coming!!! fried prawns (2 plates), super yummy. crispiest prawns ever, but still fresh and juicy. 1 whole fish, 1 plate of gong gong, 1 steam boat with vegs, mixed balls and fish, crabs… SHIOKKKK.
Honestly i'll go back to the kelong just to hang out w my friends + enjoy the food! it's a great getaway, forces you to bond w your friends cos you've no phones. heh. Oh, toilet is clean too. it's basically a hole in the floor lah. so not good for elderly people, or those who can't squat… it doesn't smell bad too. smells of mothballs. i remember the other kelong smelt a little (just a little) but it was enough to make me sian when i had to pee.
Mum's special fish!
Looks so happy! We threw all our fish back, had no intention of bringing them back to sg. This kelong doesn't provide ice also, so there's no way you can bring your fish back…
Caught my first fish!!
Caught 4 fish. Really not the best catch of the day, but I had pretty cool fish! 2 catfish, and two unidentified fishes with a big mole on its back haha.
Oh, supper was superb too. We had stingray, which was out of this world…. sausages, and chicken wings! I bbq-ed all the chicken wings haha. The only thing missing.. tong3 shui2! But it's ok.. we had canned drinks…
Everyone slept pretty early! After supper actually. Brush teeth and wash face (er I didn't shower lol) and wiped down with wet wipes!! By midnight it was just qi, tecks and I left fishing. Then we cast our lines and sat and chilled and listened to old songs.. Then I gave up. no more fish! So went to sleep at 2+am. You may wanna bring sleeping masks.. cos the lights are left on! It gets windy at night, so use your towel to cover urself haha.
Next morning, woke up at about 730am naturally. mostly because people kept walking around. And when people walk around, you can feel it! cos the planks are all connected.
The kelong does some fish farming too I guess. And they have stray dogs, of which I had my favourite hehe. Didn't get near them, there's a barrier between the kelong and the farm.

loooook so cutee!!! very beautiful. short coat. and its ears!!! folded ears!
We're looking at another kelong, hopefully we can go for another one weekend! If it's not too far / inaccessible.